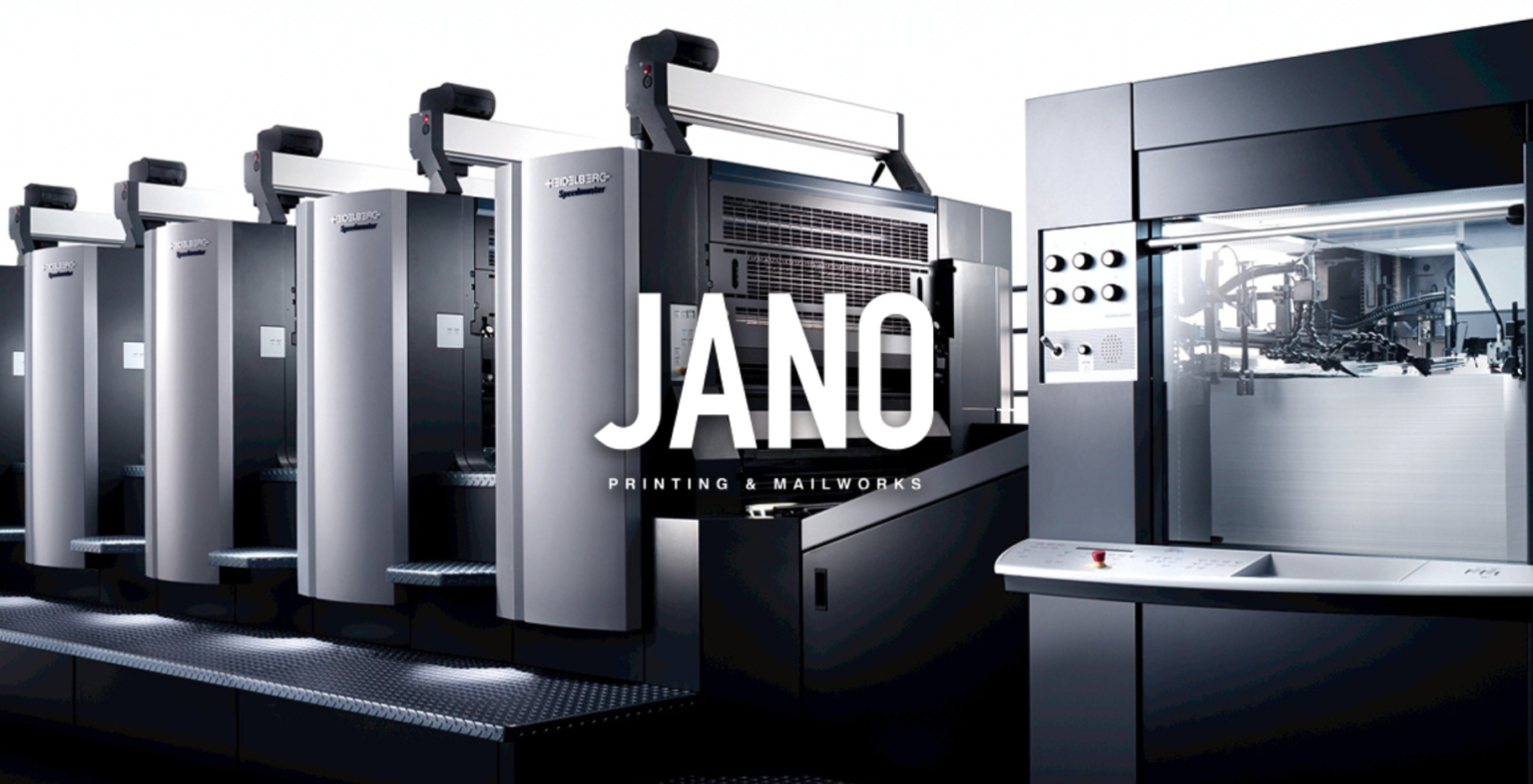 WOODSTOCK, GA — August 10, 2020 — Founded in 1976, JANO Printing & Mailworks provides an array of premium quality printing services. With capabilities that include offset, digital and large format printing along with mailing and fulfillment, color consistency is a vital component in their operation as they cater to advertising agencies, universities, corporations, and healthcare companies. Seeking to be on the cutting edge of quality and performance within the industry, in December 2019, JANO installed the Lithec LithoFlash Inline Color Control system to their Heidelberg XL press at its printing plant in Ventura, CA. 
Color Consistency
For the past ten years, JANO has been running a Heidelberg Speedmaster XL 75, 5-color, 29″ press with great success. President Mike Scher explains what drew them to make an investment in the LithoFlash solution. "The biggest thing to us was color consistency." says Scher. "We were already good printers, we have good craftsmen and we put out good color, but we wanted to be better. We wanted to be the leader in color consistency, especially in the packaging market."
Joe Jannone, pressroom manager relates the benefits the LithoFlash solution has brought to JANO in the last six months. "The addition of LithoFlash has brought a lot more confidence in the outcome for me." This new confidence allows the press operators to increase their productivity in other areas while the LithoFlash is running. "One of the good things is that once a press is going, you can do other tasks that are important. You can deal with different things here and there knowing that the color is going to be consistent. That makes a huge difference."
Less makeready waste and time
JANO carries out a great variety of jobs with different run quantities. "Right now we're running 300 sheet runs, but within another hour, I'll probably be running a 10,000 run," explains Jarrone. "LithoFlash works great with short run work. As soon as you see the first pull, it shows you what the color is on the press. It zeroes in pretty quickly. I would say probably a third less make ready sheets. It definitely is a lot less make ready with the system."
The Lithoflash solution allows any inconsistencies to be caught and corrected earlier. "The biggest difference is generally when the environment in the press room changes throughout the day," says Jannone. "It makes up for the change by itself because it tells the press where it needs to go. You see a lot more because if you understand what's happening on the screen, you just adjust the press and make sure it levels out and has work consistency. Lithoflash allows you to get to that point."

Savings in makeready time is also important where many short run jobs are churned through production each day. "That press is pretty unique in itself and the make readies are pretty quick. With LithoFlash, we are down to about 10-15 minute makereadies," observes Jannone.
LithoFlash, manufactured in Germany and distributed by Lithec USA, has the unique distinction of being the only in-press color control system that can be retrofitted on all major sheet-fed presses. "Retrofitting the LithoFlash solution with their existing Heidelberg system was a seamless transition," comments Jannone. Adopting the new technology was made that much smoother by JANO's pressmen eager, welcoming attitude. "They were very excited to have it and they were accepting right away. We were used to working within the closed loop environment and this is just a next step up from that."
"JANO is a great example of a commercial printer that increased their color quality and consistency while taking significant cost out of their print operations," states Scott Sell, Western Sales Director, Lithec USA. "It's a challenge all printers are facing at this time, so we are pleased to support JANO and look forward to their continued success."
ABOUT LITHEC
Lithec is a global leader of inline color control and inspection systems for the graphic communications industry. Engineered and manufactured in Miesbach, Germany, Lithec systems are installed in Heidelberg, KBA, Komori, Manroland, and RMGT offset presses and used in more than 1,500 printing plants around the world. Offering a complete sales and service organization, Lithec USA, based in Atlanta, GA, is the authorized master distributor of Lithec solutions in all of the Americas. For more information, visit https://lithecusa.com