LithoCheck determines all faulty sheets in the die cutter and stops for release at the feed table. An automatic lock out can be started. Measurement is performed using an RGB camera sensor. For measurement, printed motifs or structures are suitable as markers.
LithoCheck.
Die cutter control system for misprinted sheets without special markers
Application Areas:
Trusted detection of faulty sheets in die cutters
Sheet position control in die cutters
Imprint electronic register control
Detection of the smallest geometric errors
Customer Benefits:
Prevention of mixed typefaces and turned sheets
Outward transfer or removal of faulty sheets
Automatic saving of log files
Input display in motif selection
Less additional space and maintenance requirements
Performance Features:
Colour sensor with integrated maintenance-free LED lighting
Compact sensor (80 x 65 x 120 mm) with X/Y position adjustment
Evaluation range up to 50 x 50 mm, Evaluation time < 10 ms
Adjustable margin of error (0.1 mm step size) and evaluation range
Detection of image differences
Alarm outputs for processing in machine control systems
Error and history logs
Can also be used with reflective materials
Touch operation
Scope of Delivery:
Colour sensor with fixing and sheet pressers
LithoCheck software
Control unit with PC
TFT touch monitor
Instructions, wiring diagrams
Options:
PDF protocol
Red-yellow-green light beacon
Laser sensor for triggering sheet feeders
Adjustable crossbar for camera mounting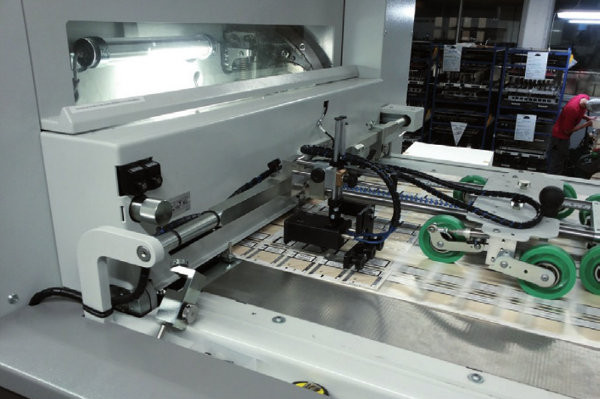 To request more information or a demo, feel free to reach out!