LAS VEGAS, NV – November 3, 2022 | 
Lithec, a global leader of inline color control and inspection systems for the graphic communications industry, achieved success running live demonstrations featuring Lithec LithoFlash at PRINTING United on October 19-21, in Las Vegas, NV. Besides creating value from providing thorough demonstrations of game-changing technology on the convention floor at Booth N2165, Lithec USA was reenergized by meeting its many potential clients, longtime partners and those who simply came to look and learn on the show floor.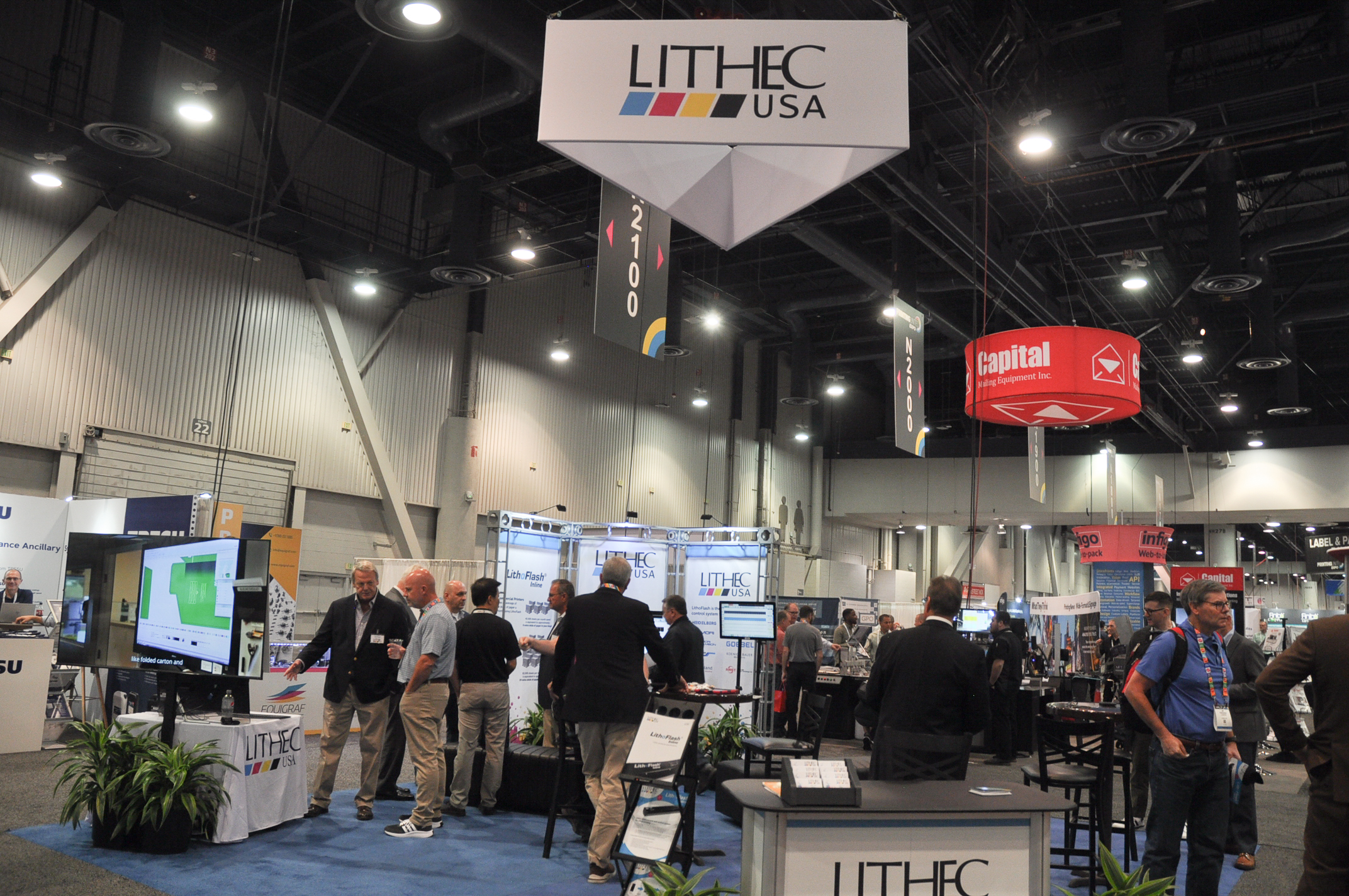 Ability to read a color bar live during the press run
Lithec LithoFlash eliminates the need to manually measure color bars at the press console by reading the color bar and making ink key adjustments as the sheet leaves the last printing unit, running live. Lithec LithoFlash is available on new RMGT and Komori presses and is retrofittable on all press brands including Heidelberg, RMGT, Komori, KBA, manroland and Mitsubishi. Our offline inspection system is also available for all press manufacturers and models. Our inspection tables can work with up to 4 presses at the same time.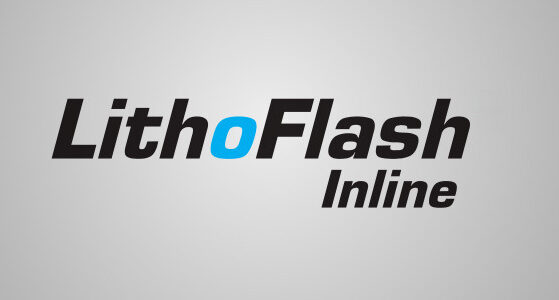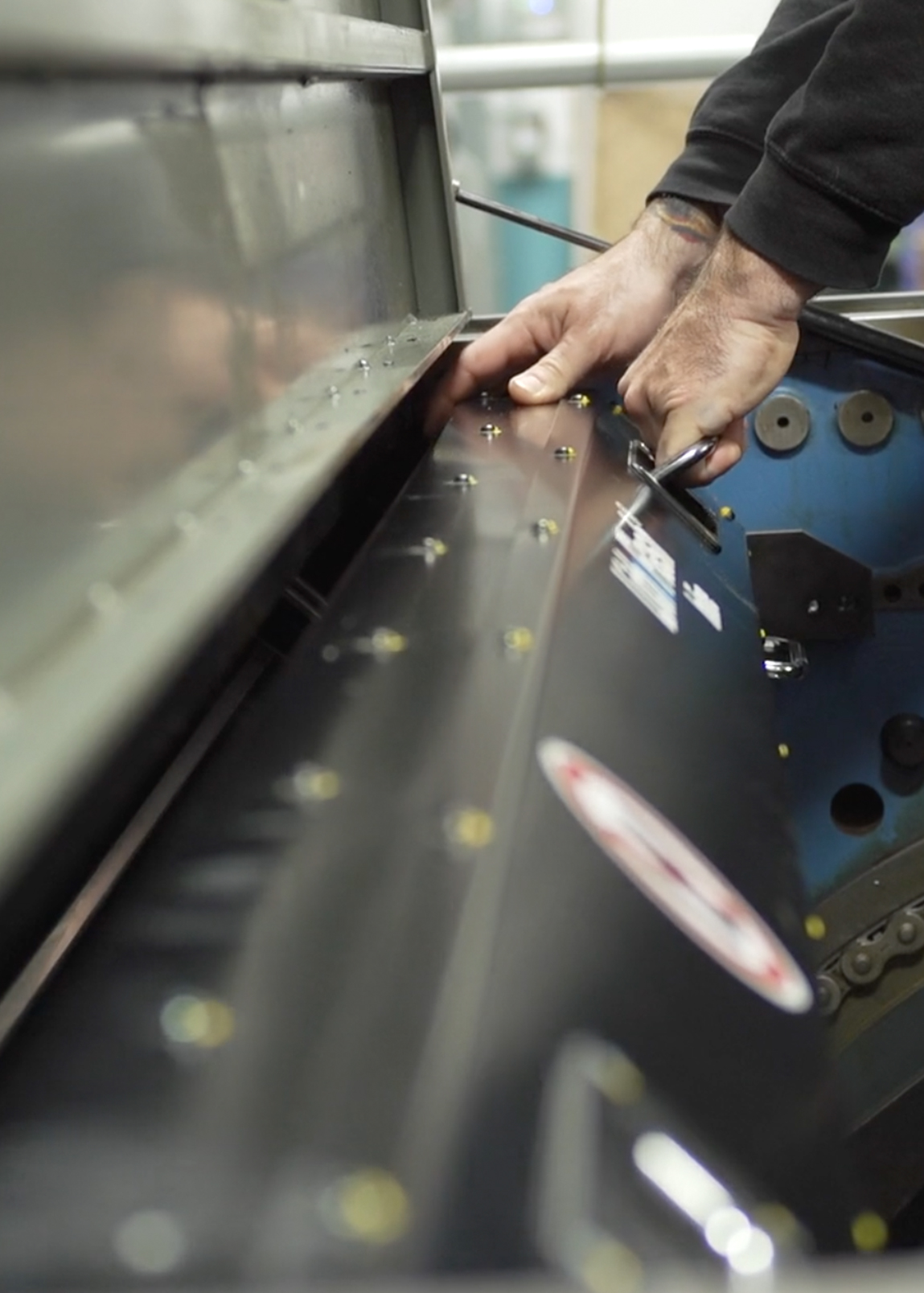 Lithec systems are installed in more than 1,500 commercial, packaging, web and metal print plants around the world. Benefits reported by commercial printers, packaging printers and converters are reduced make-ready time, reducing expenses by lowering wasted substrate, and maintaining production quality throughout the press run. This was explained in more detail throughout our 3 day appearance on the showroom floor.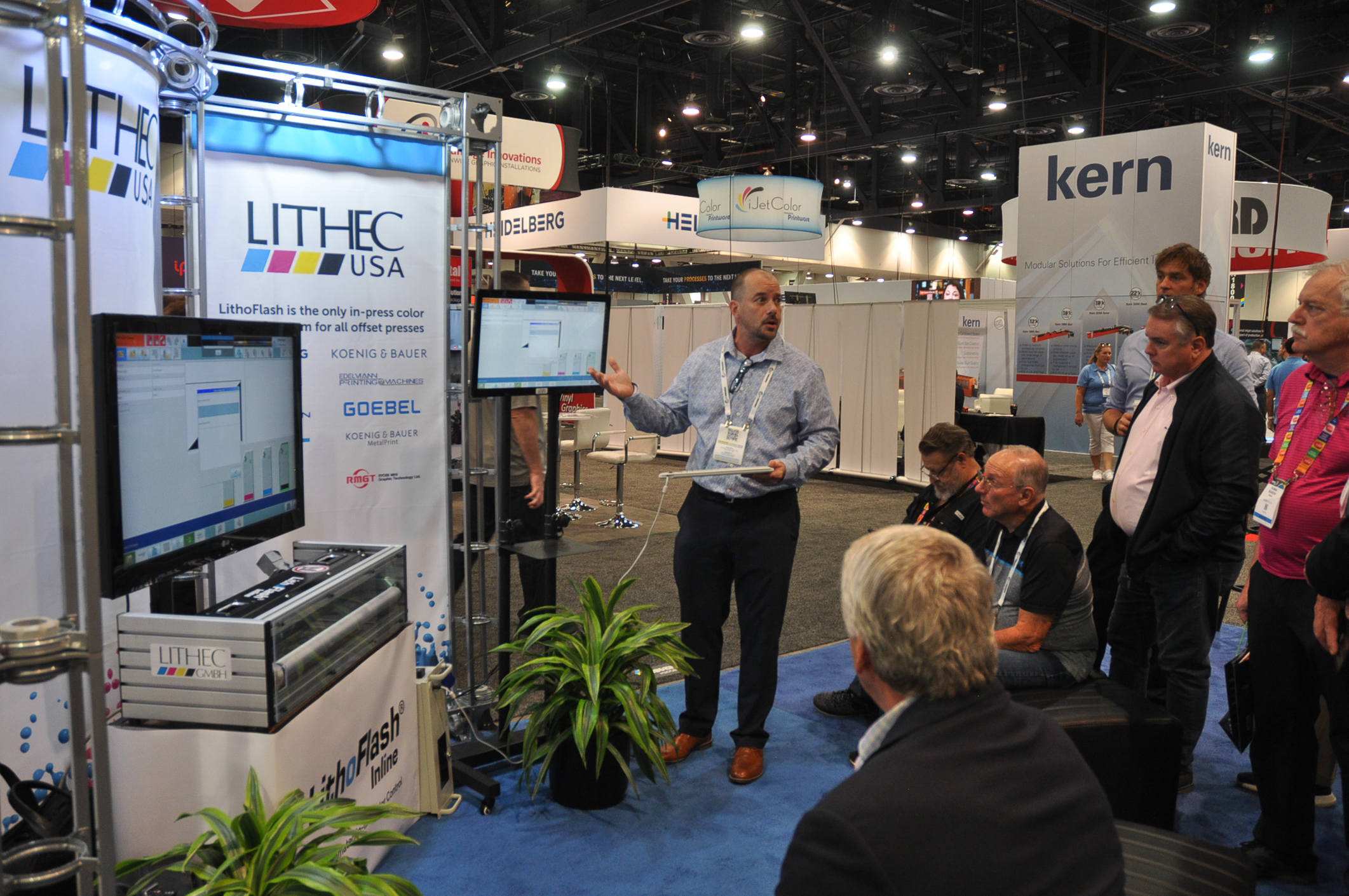 ABOUT LITHEC

Lithec is a global leader of inline color control and inspection systems for the graphic communications industry. Engineered and manufactured in Miesbach, Germany, Lithec systems are installed in Heidelberg, KBA, Komori, Manroland, and RMGT offset presses and used in more than 1,500 commercial, packaging, web and metal print plants around the world. Offering a complete sales and service organization, Lithec USA, based in Woodstock, GA, is the authorized master distributor of Lithec solutions in all of the Americas. For more information, visit https://lithecusa.com