LithoSpectral Web
LithoSpectral Web enables the spectral measurement and color control of printed products especially in web offset printing. Measurement is performed in print control strips or at appropriate positions in the printed image, and the system can achieve considerable savings in a short time.
---
Customer Benefits:
High savings thanks to LithoDyn dynamic control
Minimal energy costs thanks to LED lighting
Clearly structured user-friendly interface
Definable print control strips
Long service life and low operating costs
Can be adapted to various printing machines
Application Areas:
Measurement and control of Lab values and the densities of process inks and special colors
For web offset printing machines with a production width of 52-205 cm
Monitoring of tone value increase, print contrast, trapping, delta-E and contamination parameters
Compact complete system for new and used printing machines
---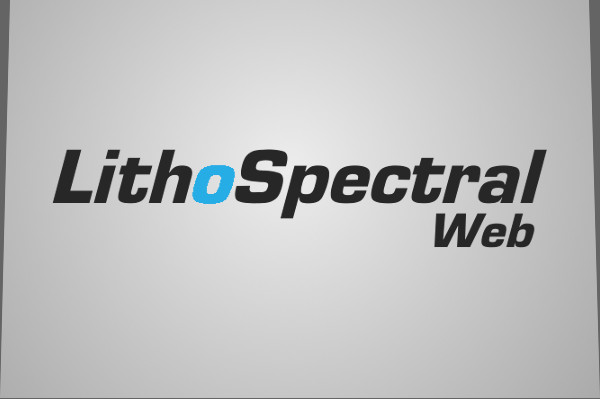 Measurement Methods and Sensors:
Wear-free sensors
LithoSpectral on a cylinder lab and density measurement similar to ISO (with 0/45)
Parallel measurement over the entire printing width
Measurement of turn
0/45° or DOM optics
Maintenance-free and long-life LED measuring light
Density measurement range 0.0 – 2.2 D
Using existing print control strips is possible
Freely selectable height, width and configuration of measurement fields (min. size 3x4mm)
Strip library for optional use of various print control strips
Reproducibility: 0.01 D depending on the measurement condition
Line feed up to 15 m/s
---
Scope of Delivery:
Sensor unit
Control unit, industrial PC with 21″ touch screen
For the operation of necessary electrical and mechanical assemblies
LithoDyn (dynamic control)
LithoJobChange (dynamically controlled job change)
LithoFlash One Shot (control at machine standstill)
Options for the LithoSpectral® System:
Web offset printing
Metal printing
General color measurement tasks in high-speed processes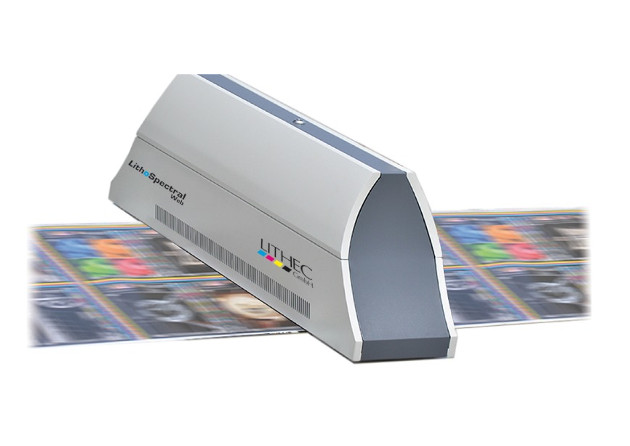 ---
Need more information?
---